Aniseed – The Delicate Fennel and Licorice Like Herb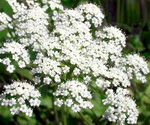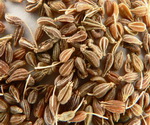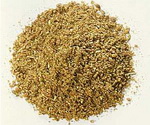 Aniseed is a delicate herbaceous annual plant with creamy white flowers, the plant is also called anise.
Origin
The herb has the botanical name Primpenella anisum and is of the family Apiaceae the common name of the family is the parsley family. The herb is native to the Middle East and widely cultivated in the temperate climates of North Africa, Greece, Southern Russia, Malta, Italy, Central America, and Spain.
History
This delicate herb was claimed to have been found in Egypt around 1500 BCE and was highly regarded in first century Rome for its digestive properties. The herb has a licorice like flavor. The cultivation of the herb spread to Europe.
Buying/Storage
The herb should be purchased in its whole form and when correctly stored will retain its flavor for up to three years. The herb should be stored in a pack that is airtight and kept away from extremes of heat, light and humidity. The herb is most often used in cooking in its whole form not the seed form.
Use
The herb in its whole or ground form can be used in small amounts to flavor vegetable soups, white sauces, chicken and shellfish pies. The fresh flavor balances out rich cheese dishes. The leaves can also be used in green salads and added to egg dishes.
The fresh licorice and fennel-like taste make it an excellent spice for Indian vegetable and seafood dishes. It is also used in Germany and Italy to flavor biscuits and cakes, in Scandinavian rye bread and processed meats. The herb also balances out some of the ingredients that give Moroccan dishes an oily effect.
The herb is often used in dog food, cough drops, and alcoholic drinks such as ouzo.

For more information on aniseed click on the link to Wikipedia.org
For some great sections on herbs and spices some great references are:
• The Spice and Herb Bible – Second Edition by Ian Hemphill with recipes by Kate Hemphill
• The Food Encyclopedia by Jacques L. Rolland and Carol Sherman with other contributors
Cooking Basics
Food Safety
Herbs and Spices
Allspice
Cooking Recipes