Curry Leaf – A Surprising Member Of The Citrus Family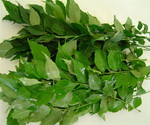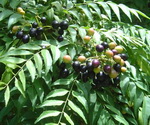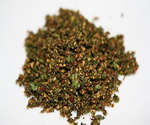 The curry leaf is a member of the Rutaceae family also known as the citrus family. The leaf does not taste like curry but gets its name from the fact that it is used in creating curry dishes, and the leaf is used in the creation of curry powders. The scent is a delightful citrus scent somewhat like that of lemongrass, tangerine or anise, and a pungent flavor.
Origin
The trees are native to India and Sri Lanka.
History
Since these trees mainly grow in tropical areas free of frost their history has mainly been confined to the foot hills of the Himalayas and in Southern India as well as Sri Lanka.
Buying/Storage
The fresh frozen leaves are best for purchase in Indian groceries and although the dried variety can be found, their potency is reduced. Fresh leaves should be stored in a plastic bag, and can be stored in the freezer for up to two months.
The leaves should remain on the branches until needed and can be stored for up to two weeks this way.
Use
These leaves are used to flavor Madras style curries and other Indian curries. The leaves are also used to flavor marinades for seafood and to make pickles. They are also great for flavoring samosas.

For additional information about curry leaf click on the link to Wikipedia.org
For some great sections on herbs and spices some great references are:
• The Spice and Herb Bible – Second Edition by Ian Hemphill with recipes by Kate Hemphill
• The Food Encyclopedia by Jacques L. Rolland and Carol Sherman with other contributors
• Field Guide to Herbs & Spices by Aliza Green
Cooking Basics
Food Safety
Herbs and Spices
Cumin
Cooking Recipes