Licorice Root – Sweet And Chewy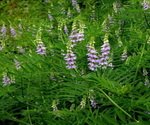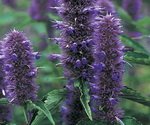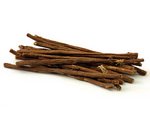 Licorice root is of the family Fabaceae also known as the bean family, the botanical name is Glycyrrhiza glabra. Glycyrrhiza was derived from the Greek word for sweet root. The plant is an herbaceous perennial legume of small size. The stalk has pretty lilac blue flowers in long spiked clusters. It is the root and the juice that are used and there is a strong aroma reminiscent of anise or fennel. The taste is sweet and medicinal.
Origin
The plant is native to Southeastern Europe, Southwest Asia, and the Middle East.
History
The root was known to the Greeks, Egyptians, and Romans for its medicinal value in treating coughs, and colds, and by the Chinese to treat coughs, sore throats, asthma, gastric and duodenal ulcers. The plant is cultivated in Asia, the Middle East, Southern Europe, and the Western United States.
Buying/Storage
The root is available in a number of forms, generally in whole pieces, chopped and as powder. The root is very stable and no special storage conditions are required, except for being stored away from extreme heat.
The powder however must be stored away from moisture and kept in an airtight pack.
Use
Licorice is the basis of traditional candies made from evaporated licorice juice in Holland and other parts of Northern Europe, Northern Germany and Scandinavia. The juice is also used to flavor a variety of foods and beverages.

For additional information about licorice root click on the link to Wikipedia.org
For some great sections on herbs and spices some great references are:
• The Spice and Herb Bible – Second Edition by Ian Hemphill with recipes by Kate Hemphill
• The Food Encyclopedia by Jacques L. Rolland and Carol Sherman with other contributors
• Field Guide to Herbs & Spices by Aliza Green
• The Contemporary Encyclopedia of Herbs & Spices – Seasonings For The Global Kitchen by Tony Hill
Cooking Basics
Food Safety
Herbs and Spices
Lemongrass
Cooking Recipes