Marjoram – The Sweeter, Milder Cousin Of Oregano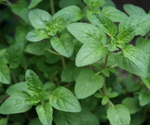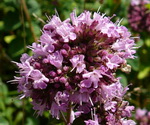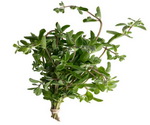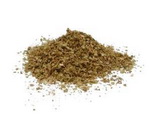 Marjoram is a member of the family Lamiaceae also known as the mint family. The herb is a sweeter milder cousin of Oregano. The plant is a perennial with deep green leaves and tiny white flowers. The aroma and flavor are mildly grassy and savory resembling thyme. The dried leaves resemble a mild version of thyme another cousin.
Origin
The herb is native to the Mediterranean and now cultivated widely in Central and Eastern Europe, The Republic of Georgia, Israel, Jordan, Lebanon, Syria and Turkey.
History
In the ancient world, the herb was popular in Egypt, Greece and Rome and widely distributed in Asia, North Africa and The Middle East.
Buying/Storage
The fresh herb is purchased in bunches and should not be wilted. The stems will last for at least a week if put in water.
The dried version of the herb should be stored in an airtight package in a cool, dark place away from extreme humidity.
Use
The herb complements stuffing for poultry and goes well with beef, chicken, duck, goose, pork and veal, also with clams and oysters, black beans and white beans, broccoli, peas, and tomatoes.

For additional information about marjoram click on the link to Wikipedia.org
For some great sections on herbs and spices some great references are:
• The Spice and Herb Bible – Second Edition by Ian Hemphill with recipes by Kate Hemphill
• The Food Encyclopedia by Jacques L. Rolland and Carol Sherman with other contributors
• Field Guide to Herbs & Spices by Aliza Green
• The Contemporary Encyclopedia of Herbs & Spices – Seasonings For The Global Kitchen by Tony Hill
Cooking Basics
Food Safety
Herbs and Spices
Mace
Cooking Recipes