Pepper – The King Of Spices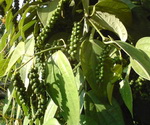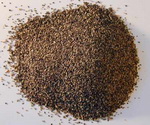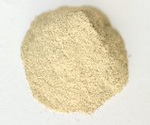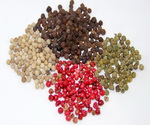 The spice is a member of the Piperaceae family also known as the pepper family which has over 1000 members, with the botanical name Piper nigrum being the branch of the family that is used in cooking. This botanical group consists of black, white, green and pink fruit.
Origin
The spice has its origins in Southern India.
History
No other spice has had such a huge impact on the spice trade as the black variety of the spice, which has had far reaching effects on commerce, cultures, cuisines and new discoveries over the centuries.
The spice was highly sought after during the spice trade and was one of the earliest items of commerce between Europe and the Orient, and a number of ports owed their prosperity to this spice during the height of their trading with other countries. The Dutch and Portuguese went back and forth between them in controlling the trade, until the time of the domination of the trade by the English. This search for the black spice also prompted Columbus to sail to the Spice Islands, where he discovered other spices which he incorrectly identified as part of this family. Peppercorns are still the single most important spice of the spice trade today.
Buying/Storage
The spice may be purchased in many forms including whole, cracked, coarsely ground, medium ground, finely ground, pericarp, and table or shaker ground. It is recommended that for the fullest aroma and flavor peppercorns should be purchased and ground at home, because the preground spice loses its potency quickly.
Use
The black variety of Piper nigrum is used in almost all cuisines in the world and is the most commonly used. The white variety is hotter than the common black variety and used mostly in Europe, is more expensive and used mostly for light colored foods. The green variety is used in Europe and America to season mustard, steaks and pates, whereas the pink variety is rarely found and not to be confused with regular red flakes.

For additional information about pepper click on the link to Wikipedia.org
For some great sections on herbs and spices some great references are:
• The Spice and Herb Bible – Second Edition by Ian Hemphill with recipes by Kate Hemphill
• The Food Encyclopedia by Jacques L. Rolland and Carol Sherman with other contributors
• Field Guide to Herbs & Spices by Aliza Green
• The Contemporary Encyclopedia of Herbs & Spices – Seasonings For The Global Kitchen by Tony Hill
Cooking Basics
Food Safety
Herbs and Spices
Parsley
Cooking Recipes