Molybdenum – Offering Protection From Nitrosamines
Molybdenum is a chemical element on the periodic table of elements with symbol Mo and atomic number 42 and is also a nutrient and trace mineral. The mineral functions as a cofactor for several enzymes that induce oxidation. The mineral also protects the body from nitrosamines which are chemicals that are associated with cancer of the esophagus. Nitrosamines have been found in the bowel after foods that contain nitrates and nitrites (used to preserve hot dogs) have been eaten. The mineral may also protect against anemia.

Although the mineral is absorbed efficiently through the intestinal tract, it is also excreted in the urine and bile.
Dietary Recommendation
The dietary recommendation for adults is an RDA (recommended dietary allowance) of 45 micrograms.
Dietary Mineral Sources
Dietary sources of the mineral include peas, beans, some breakfast cereals, and organ meats such as liver.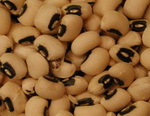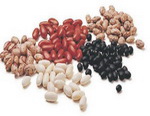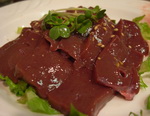 Mineral Deficiencies
Deficiency is unknown in those with a normal diet, since such a small amount is needed in the diet. Those that are on PTN (parenteral nutrition) and who are not supplemented for the mineral may suffer weakness, mental confusion and night blindness.
Mineral Toxicity
There is no known toxicity to the mineral.
For more information about dietary molybdenum click on the link to cancer.org
For other information on nutrition some great references are:
• Nutrition – Fourth Edition by Paul Insel, Don Ross, Kimberley McMahon, and Melissa Bernstein
• The Vitamin Alphabet – Your guide to vitamins, minerals and food supplements by Dr. Christiana Scott-Moncrieff MB, CHB, MFHOM
Nutrients In Food
Energy From Food
Vitamins
Vitamin B Complex
Water and Nutrition
Dietary Minerals
Sodium
Potassium
Chloride
Calcium
Phosphorus
Magnesium
Sulfur
Iron
Zinc
Selenium
Iodine
Copper
Manganese
Fluoride
Chromium
Cooking and Nutrition
Cooking Recipes
Cooking Easy Recipes Home