Sage – The Companion To Fatty Foods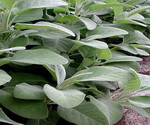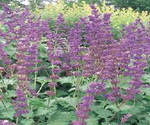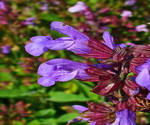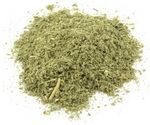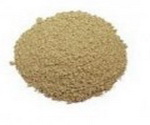 Sage is a member of the Lamiaceae family also known as the mint family, and of botanical name Salvia officinalis also called garden sage. The plant is a hardy, erect perennial. The leaves are long, wide, gray-green, rough, downy and pebbly textured on the top of the leaf and deeply veined underneath. The purple lipped flowers are borne in the Spring. Of the 750 varieties it is Salvia officinalis that is used in cooking.
Origin
The herb is native to the Northern Mediterranean and Dalmatia on the Adriatic Sea.
History
The herb was used as a medicinal herb by the Egyptians, Greeks, and Romans, and also cultivated for its therapeutic value as a medicine during the Middle Ages. The herb was grown on the imperial farms in Central Europe in Charlemagne's time in the ninth century. In 16th century England it was popular as a tea also for medicinal purposes. The Chinese were so fond of the herb that it could command a high trade price such as three to four times its weight in China tea.
Buying/Storage
The fresh herb is readily available and should not look wilted. If kept in water the herb can last for at least a week.
The dried herb that is recommended as the best is Dalmatian. The dried herb should be stored in airtight packages and kept in a cool, dark place.
Use
The herb has digestive properties that make it ideal for fatty foods such as duck, goose, and pork, but should be used in moderation and with dishes that are being cooked for an extended period of time.
The herb also goes well with peas, beans, vegetable soups, mash potatoes, eggplant and tomatoes, any full bodied soup, stew, meat loaf or roast meat dish, also complements chicken, turkey, sausage or veal.

For additional information about sage click on the link to Wikipedia.org
For some great sections on herbs and spices some great references are:
• The Spice and Herb Bible – Second Edition by Ian Hemphill with recipes by Kate Hemphill
• The Food Encyclopedia by Jacques L. Rolland and Carol Sherman with other contributors
• Field Guide to Herbs & Spices by Aliza Green
• The Contemporary Encyclopedia of Herbs & Spices – Seasonings For The Global Kitchen by Tony Hill
Cooking Basics
Food Safety
Herbs and Spices
Saffron
Cooking Recipes