Vanilla – A Member Of The World's Largest Flowering Species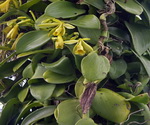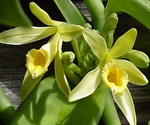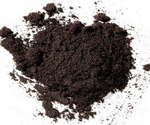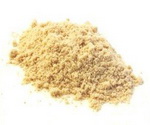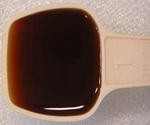 Vanilla is a member of one of the most beautiful flower species on Earth, the family Orchidaceae also known as the orchid family which forms the largest group of flowering plants in the world with over 20,000 species and over 100 varieties of the specific flower, and with botanical name Vanilla Planifolia.
The planifolia species is a tropical climbing orchid, with fleshy flat leaves, with slightly fragrant pale greenish yellow-lipped flowers, with long hanging capsules called pods or beans. The fresh beans or pods have no aroma or taste; it is the cured beans that have the flavor.
The cured bean is dark brown to black in color with a shriveled appearance, and about 7-8 inches long. When the bean is opened a sticky black mass of millions of minute seeds resembling a speck of ground black pepper is revealed. The aroma that is released is sweet and floral, with a pleasant taste.
Origin
The origin of the plant is Mexico and parts of Central America.
History
The Aztecs introduced the plant to the Spaniards by presenting Cortes with a chocolate drink flavored with the bean and honey. The Spanish liked the concoction so much that they began to import the beans to Spain in order to produce the chocolate drink that they had been introduced to.
The plants were imported to England by 1733, and by the 20th century the plants were being cultivated in Tahiti, parts of Africa, and Madagascar. As a result of the desire for the pure extract India and Indonesia had entered the trade as producers by the end of the 20th century.
Buying/Storage
The actual beans are readily available from specialty food retailers, but should be examined to make sure that they have not dried out since they lose their aroma and flavor when not in their freshest state.
The beans should be stored in airtight packages away from extremes of heat, light, and humidity, where they can last for up to 18 months.
For the best taste when purchasing the extract only the real extract should be purchased for the genuine taste. The real extract is expensive, but the plant has to be hand pollinated since it is difficult to grow due to absence of natural pollinators in some areas. The extract can be stored in the pantry for up to 18 months.
Use
The spice is used to flavor ice cream, cakes, cookies, and other sweets as well as liqueurs.

For additional information about vanilla click on the link to Wikipedia.org
For some great sections on herbs and spices some great references are:
• The Spice and Herb Bible – Second Edition by Ian Hemphill with recipes by Kate Hemphill
• The Food Encyclopedia by Jacques L. Rolland and Carol Sherman with other contributors
• Field Guide to Herbs & Spices by Aliza Green
• The Contemporary Encyclopedia of Herbs & Spices – Seasonings For The Global Kitchen by Tony Hill
Cooking Basics
Food Safety
Herbs and Spices
Turmeric
Allspice
Cooking Recipes